Did I mention I love Thrifting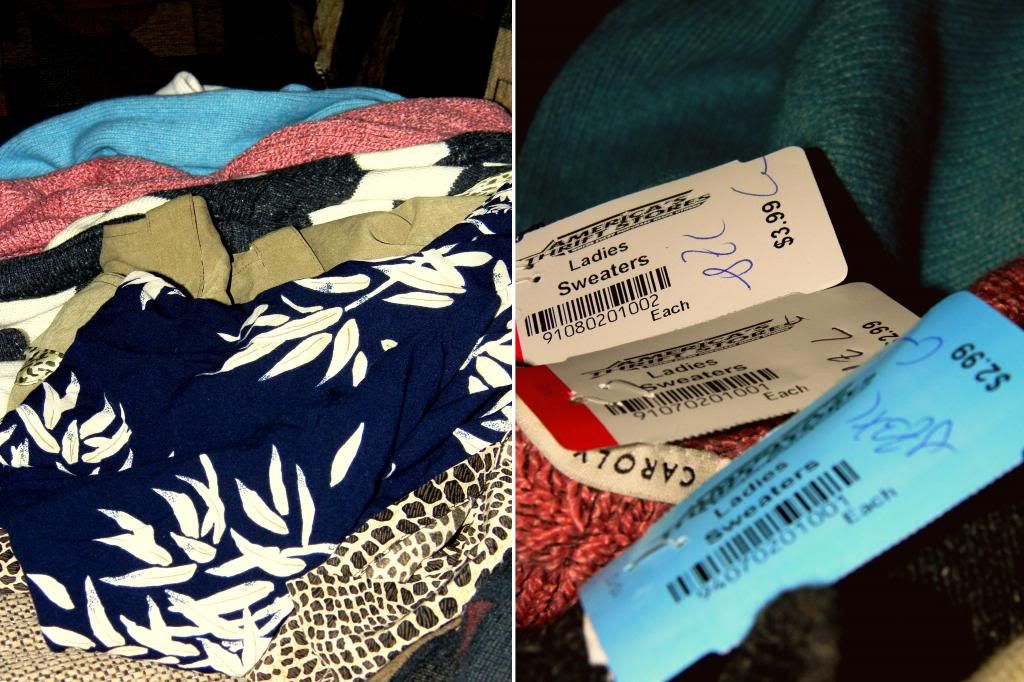 This is just a sneak peak at some of the steals I found when over at my local America's Thrift most recently. Let me just say right now that I only purchased these things about 2 or 3 weeks ago now and after I altered that leave patterned deep blue and tan thing - as it's still a surprise what they all are - I've decided it's my favorite [insert clothing article here] ever. It's soooooooo comfortable and flowy and, yeah. I'm simply in love.
This was most certainly one of the most successful hauls I've had to date.